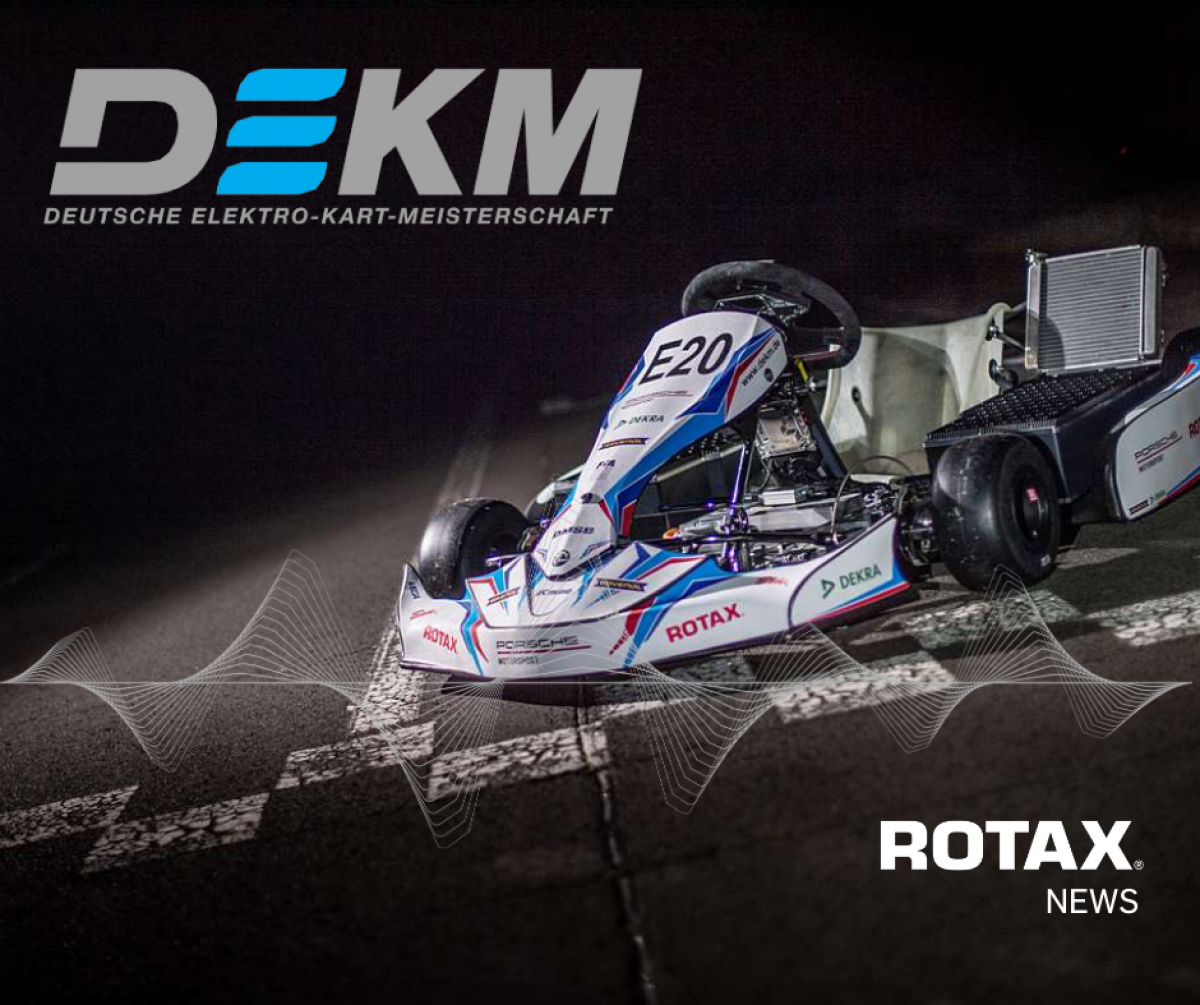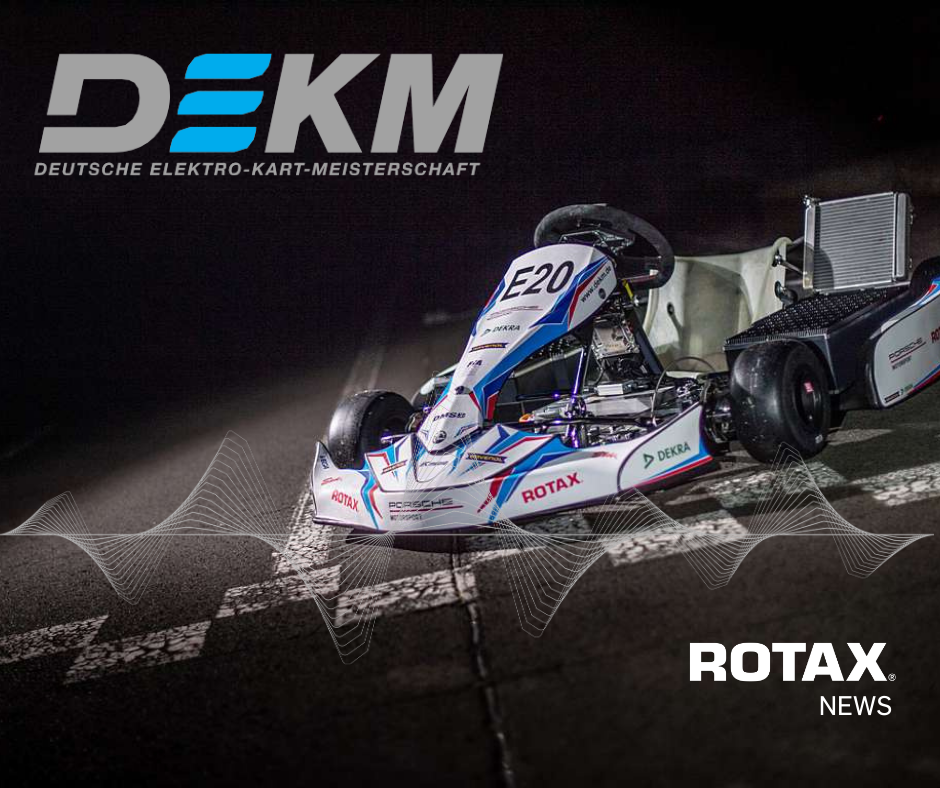 DEKM: new calendar and reduced registration fee
Tuesday, 06 April 2021
• Season reduced from five to four events
• Registration fee reduced to an attractive €13,400 – equating to €2,680 per event
• Pre-season testing for interested drivers
Four weeks before the start of the fourth German Electric Kart Championship (DEKM) season, the event's promoter IKmedia and technical partner BRP-Rotax decided to adjust the race calendar for the 2021 season. It now includes four events as part of the DKM and the Rotax MAX Challenge Germany.
Response to the ongoing COVID-19 situation
"During discussions with drivers interested in registering for the DEKM, it became clear to us that there is a huge amount of uncertainty regarding travel in the current circumstances. There is also the fact that we would not have had the chance to organise test days for interested parties before the original start of the season in Kerpen, Germany. Due to the ongoing travel restrictions, and following discussions with our technical partner BRP-Rotax, we decided to make changes to the race calendar so that participants can better plan for the season," says Oliver Schielein, Managing Director of IKmedia, the DEKM promoter.
Peter Ölsinger, General Manager BRP-Rotax and Vice President Sales, Marketing RPS-Business & Communications adds more details: "The current situation has posed difficult challenges for all of us. As the technical partner of the DEKM, we believe it is important that all interested drivers experience the fascination of the Rotax Project E20 e-kart. And by updating the race calendar, we can now offer extensive pre-season testing opportunities."
Testing opportunities for interested e-kart drivers
BRP-Rotax and the DEKM are offering interested participants testing opportunities in April and May 2021 with the Project E20. The test drives will be held in Bruck an der Leitha, Austria in April and Wackersdorf, Germany in May. If drivers are interested, they should send an e-mail to info@dekm.de for further information.
Racing as part of the DKM and Rotax MAX Challenge Germany
The new season's opening weekend will be held on 04-06 June at the Prokart Raceland kart track in Wackersdorf. The second race will actually be a premiere: For the first time, the Rotax MAX Challenge Germany will host the DEKM, the world's first electrically powered kart championship, from 09-11 July in Mülsen. The only race in the series to be staged outside of Germany will then take place in
Genk, Belgium from 30 July to 01 August. We will then return to Mülsen for the final, which will be at the Arena E kart track: In early September (10-12th), the electric karts will take their positions at the starting line in Saxony during the DKM.
Reduced registration fee and attractive prizes
The price of the attractive Arrive & Drive package will be adjusted due to the reduction in the number of races. In addition to providing the e-kart and kart trolley, this package also includes transportation to all events and a standard DEKM race suit. It also includes the DEKM teamwear for drivers and mechanics. The reduced fee of €13,400 covers the entire season, including the safety and hygiene fee. If you are unable to participate in the first race of the season due to COVID-19 restrictions (travel bans, etc.), the registration fee will be refunded.
The 2021 DEKM champion will win several prizes: He or she will be invited by DEKM partner Porsche Motorsport to an exclusive Formula E simulator test as part of a behind-the-scenes day at the Porsche Development Centre in Weissach. The winner will also receive a voucher for an Arai kart helmet from Point Racing. Technical partner BRP-Rotax is throwing a very special prize into the mix: The champion will be given one of the highly coveted starting positions for the 2021 Rotax MAX Challenge Grand Finals.
You can find further information on the Arrive & Drive package here: https://bit.ly/3dHla1J
2021 DEKM race calendar:
02/06 – 03/06/2021 – official test days in Wackersdorf 04/06 – 06/06/2021 – Wackersdorf (DKM)
09/07 – 11/07/2021 – Mülsen (Rotax MAX Challenge Germany) 30/07 – 01/08/2021 – Genk (DKM)
10/09 – 12/09/2021 – Mülsen (DKM)