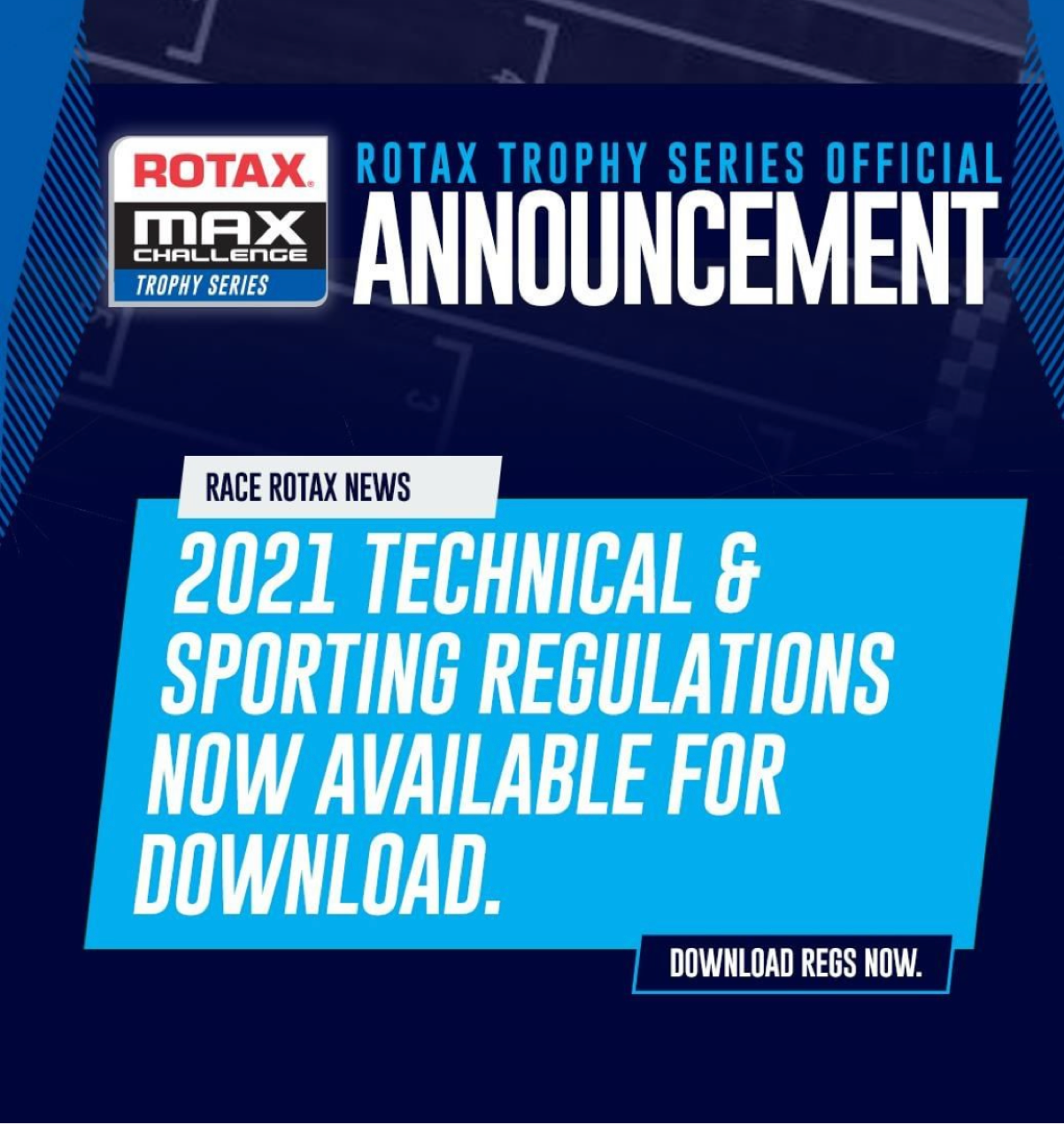 Rotax Regulations Set + Race Season Reminders
April 16, 2021
The official Rotax regulations for the 2021 season are set and clearly available within the Race Rotax webpage

HERE

.  The regulations have two main areas with the Sporting and Technical aspects clearly marked as the United States aims to align lockstep with the international regulations.  There is an additional "Supplemental" set of regulations which aim to highlight key difference points alongside conversions as well as allowable deviations.
"We are really pleased to have such a tight alliance across the globe with our regulations, in addition a 100% match across the United States provides a level of consistency that we are equally happy about." — Race Rotax Management
Competitor's having any questions regarding regulations are directed to contact your local Service Center or simply post a thread on the unique Race Rotax Community Forum HERE

and one of our approved moderators will get back with the information required.
About J3 Competition:
J3 Competition is an American based distribution and competition product resale company that focuses on the sector of high-performance kart racing. With a tenure being recognized as a world leader in the development of the karting industry, J3 Competition is the United States distributor of BRP-Rotax products designed for kart racing including; Rotax, XPS lubricants, MoJo tires.
Contact: info@j3competition.com | +1 (814) 864-1846
About RTX USA Group:
RTX USA Group is based in Miami, Florida and the southern United States distributor for BRP-Rotax karting products. RTX USA is a successful consortium of global Rotax distributors who have over twenty years of knowledge in karting as well as with the Rotax product line.
Contact: info@rtxkarting.com | +1 (954) 900-6412.
About BRP-Rotax:
BRP-Rotax GmbH & Co KG, a subsidiary of BRP Inc., located in Gunskirchen, Austria is a leader in the development and production of innovative 4- and 2-stroke high performance Rotax engines for BRP products such as Ski-Doo and Lynx snowmobiles, Sea-Doo watercraft, Can-Am all-terrain, side-by-side vehicles and Can-Am Spyder and Ryker lineup as well for motorcycles, karts, ultra-light and light aircraft. In the last 50 years, the company has developed more than 350 engine models for recreational vehicles and produced over 9 million engines.